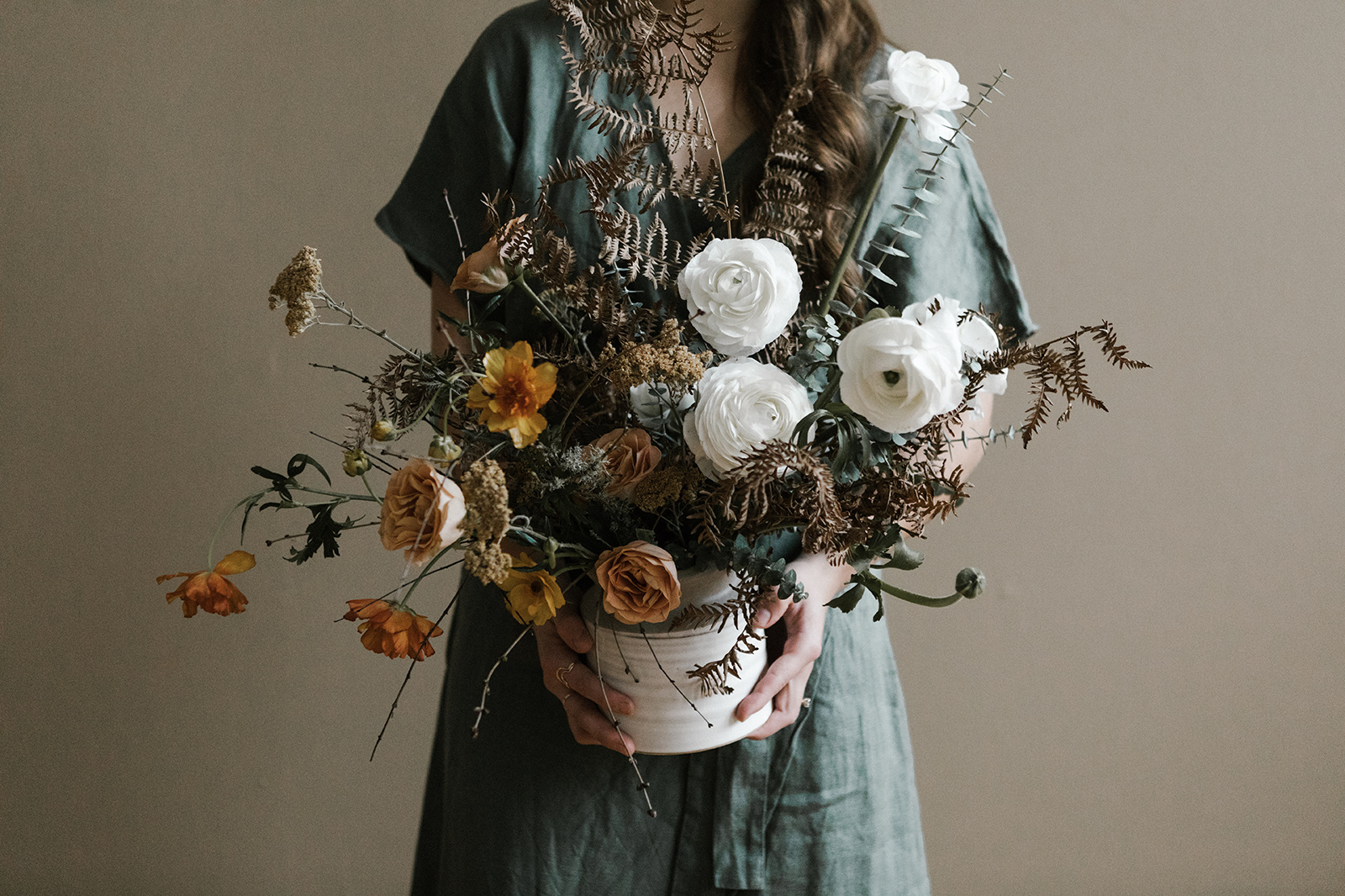 Individual Arrangement
Receive or gift a Vanessa Schmidt Co. arrangement designed with fresh and dried flowers!
Every arrangement includes a ceramic vase and delivery to a Portland address.
I deliver every Wednesday afternoon and arrangements ordered on Wednesday will be delivered the following week.
Please complete a separate order if you'd like to order more than one arrangement.
You'll be prompted to fill out a delivery form when you proceed to 'add to cart'!
You can contact me at hello@vanessaschmidt.co if you have further questions about delivery or scheduling.